Even before COVID-19 hit, online education was projected to grow by double-digit percentages in the next
decade. But, as the world shifted to a largely online format, we can confidently say, "We're not in Kansas
anymore, Toto."
Consider that:
Online course creation is seen to quadruple in size from $250 billion to $1 trillion in 2027 (for context, pre-COVID estimation put market growth at only $375 billion by 2026).
Learners in Asian-Pacific markets caught up with North American-/Europe-led growth and this demographic is expected to constitute the next "wave" of online course takers, with a 13.7% annual growth rate.
Learning "on-the-go" has finally hit a critical point in its growth, with mobile learners reaching $22.4 billion in 2020 alone.
Yet, online course creation is not without its challenges.
In my experience working with e-learning leaders and experts, I see the same problems plague people with
real and valuable information to share all the time. This article focuses on five of the most common online
course creation challenges.
If you're experiencing these issues, I've got you covered with effective solutions to break through. And if
you're still thinking about course creation as a viable method of building your authority and your income,
pay attention: avoid these pitfalls before you even start.
👇
Problem #1: You're Highly Experienced…But Unable to Choose a Topic to Teach
If you're like 99.9% of us out here, choosing a topic to teach is like diving into a treacherous and murky
pond. It looks pretty calm on the surface — and then you go in and discover it's a bottomless hole.
I find that this is not a matter of motivation — rather, it's a conceptual issue. Many online course creators
feel that picking a topic is about zeroing in on what you can teach. And so they begin to list out the various
"niches" they feel they have some expertise in.
Then, along the way, they start to fret:
"I can't pick something too narrow or there won't be enough demand."
"I can't pick something too broad or I'll face too much competition."
"I'm going to get bored if I teach what I already know so well."
Sound familiar?
Solution #1: Reframe 'Picking a Topic'
I recommend a total mindset and attention shift. You're not trying to decide which topic to teach about.
You're trying to decide which topic to teach about first.
Let's say you're a licensed therapist with an in-person counseling practice. Over the years, you've
amassed lots of experience helping people gain more mental clarity and control over their lives. You rely
on CBT, trauma-informed therapy, EMDR, and you've even been thinking about learning more about
hypnotherapy.
Does this mean you need to pick only one of these and stick to it "'til death do you part?"
Of course not.
Look at it like this:
Which of these disciplines should you teach first? What's a specific problem that your training can help
with, that you can package into a course, and then sell to your potential students?
Perhaps you start with a course that delivers a clear solution to a problem: "Learn how to do trauma-informed Parts Work at home." That's one whole course right there. After launching a few iterations of this course, you create a new one that's still under the umbrella of "DIY therapy" but, this time, it focuses on "Learn how to journal for self-discovery."
And so on.
What I hope you're noticing is that you're not limited — you have full permission to build a library of online
courses that your audience — your followers and students — will be happy to pay for because learning just
one course at a time helped them improve their lives steadily.
Problem #2: You Waste Time Agonizing Over Which Course Platform Will Work Best
There's no single place on the internet where your course "works best," every time — no exceptions. A lot
depends on the course and income goals.
For example, there are plenty of course creators who like to create "micro courses" and they find that they
can build a stable income delivering content on sites like Skillshare. They want to test out the demand for
a very niche topic and see how comfortable they feel designing and organizing a whole course.
Others want to offer a more customized, high-value, and tailored course — or they're simply more
seasoned and want to retain more of the profits from an online course. In this case, choosing something
like Teachable or Podia might be a better fit.
Solution #2: Pick First and Migrate Later
The solution to this is quite simple — selecting where your course is going to live should be the least of
your worries.
When you work with me, we can discuss the various options you have for course implementation,
reviewing features like design, engagement tools, analytics, and more. Having someone who's a course
expert beside you, guiding you through these strategic decisions, can make all the difference.
I'd advise you to simply pick one site and document the experience of using the platform. Based on your
experience, you can choose to remain or to migrate your course down the road.
Problem #3: You Give Your Audience What You Think They Want — Instead of What They Actually Need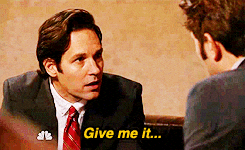 This issue occurs when you come up with an idea for a course and start to organize all your ideas into
"lessons."
As you're writing, researching, building course materials, filming new content, or recording audio, you
realize that a concept in one section may rely on a prior understanding of something else. So, now, you
divert your attention to build out a "sub" lesson.
Before you know it, your course is more massive than ever. By the time you're ready to launch, you've
invested a significant amount of time and money — but the clincher is that your course opens to very few,
if any, sales.
The reason there are so few takers for your course is that your course is not clear and upfront in what
problem it's solving or what a student will take away when they're done. Your enrolment numbers will
depend on:
How clearly you've articulated the problem your course solves
How specifically tapped in you are to their needs as a learner
How well you've tailored the content and the learning materials within to speak to that "ideal learner" or user
Solution #3: Conduct User Research and Learning Needs Assessment
Much like software designers first need to conduct research on who their users are, you need to
understand, through research, who your learners are.
When you create a learner-centered course, you need to have a keen understanding of what their needs
are, what learning outcomes they can expect to receive, and what language and concepts they resonate
with when learning. This is where most online course creators fall completely short.
Failing to understand their learners means that, even if you get a sale the first time, your students won't
have a valuable learning experience.
Your course won't have delivered on its promises.
And you won't be able to use the successes of your previous students to convince new learners that your
course "works."
Successful course creation needs to include, at the very least:
A learning needs assessment
A plan to screen participants to conduct research with
Actually conducting user interviews or other qualitative research methods
Collating the data using research techniques and align with your course objectives
Problem #4: You Have Trouble Getting Your Learners to Stay On Track With the Course
Staying on track with your course and keeping engaged with it is essential for future course success.
However, it's also important if you plan to release improved versions of your course.
If your learners (students) are having trouble staying on track, there are two things occurring:
First off, the design of your course is not in alignment with your learners' needs
Secondly, there is no testing and evaluation built into the process of your online course creation.
Solution #4: Make Metrics Work for You
The platform you pick to launch your course on will support, in part, a robust testing and evaluation process. You can collect data analytics from within the course platform's features to measure impact and find out where students are dropping off.
But the other part of the issue sits in a lack of understanding what your users need and how to use the metrics to make better decisions moving forward.
If you haven't done deep research on who your learners are and what learning styles they benefit most from, go back to the drawing board and create a plan to conduct this kind of research. You may also need to develop more aligned formative and summative assessments that actually challenge your learners to take what they've learned and put it into action.
Finally, you need to be able to cut out the noise and focus on only the right metrics. While there will be plenty of data available on your LMS (course platform or "learning management system), you need to understand which of these metrics actually matter if you're going to make decisions about how to improve your course.
Problem #5: You Over-Invest in Aesthetics and Under-Invest in Value
Once you get into the nitty-gritty of course creation, it can be easy to get caught up in equipment and aesthetics. This challenge is a lot like challenge #2, which is spending too much time agonizing over LMS or course platforms.
Camera, lighting, audio equipment, and your filming background are important — but it doesn't matter if
your content and value is not top-notch.
So, ask yourself when you face that camera: Is what you're teaching going to help your learner make progress in some area of their life?
Solution #5: Start With a Learner-Centered Experience First
I guarantee you that none of your students care about the quality of your video or audio as much as they
do about receiving what the course promised to teach them. Obviously, you need to be visible, and they should be able to hear you clearly.
But even the most common technology today — like a smartphone — has superior audio-visual capabilities.
So, the only way to truly ensure you're delivering the best value to your students is to create a memorable and learner-centered experience.
Through user research, strategic design, smart prototyping, and a specific roadmap for revisions and
improvements, a greater number of your students will gain deeper value from your course — because it's
about what they need, rather than what you "think" they're going to respond to.
If you'd like the full insights into what a learner-centered course experience is like, make sure to check out
the Learner First Framework™.
Conclusion
If there's one thing we learned from 2020 and 2021, it's that a crisis is also an opportunity. These challenges are
much like that — taken one at a time, they can present an obstacle. But implementing the solutions is an
opportunity for you to become a profitable and well-known course creator.

Subscribe for more key insights into how learning experience design can transform your online
course creation process.